Casey talks about the 10-Week Challenge and the Farrell's Difference
Sarah Talks About Nutrition Guidance and Coaching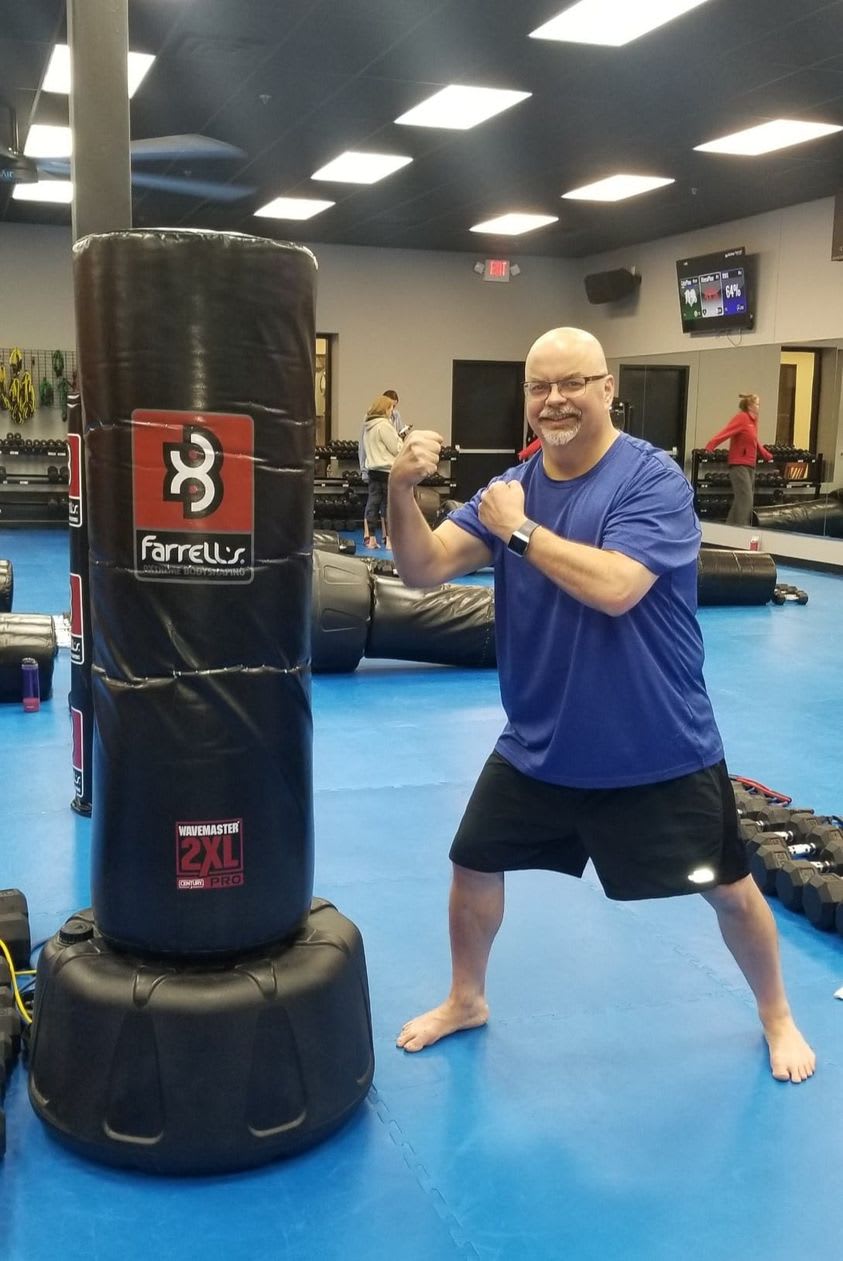 ​Farrell's does a great job of helping you improve yourself. I'd lost 65 pounds in 9 years. I was doing okay on my own, but Farrell's really helped me pick up the pace. I've lost 30 pounds in four months, and gained a lot of muscle. They will give you all of the tools you need. Classes every day, instructors pushing you hard (but if you need to go easier they understand, which is excellent), and nutrition guidance. And they do body analysis so you see when you've changed fat into muscle. If you jump into it with both feet, you will get in better shape fast. You'll have the opportunity to work very hard, and they're good at getting you to push yourself. This is a very, very good place to get in better shape.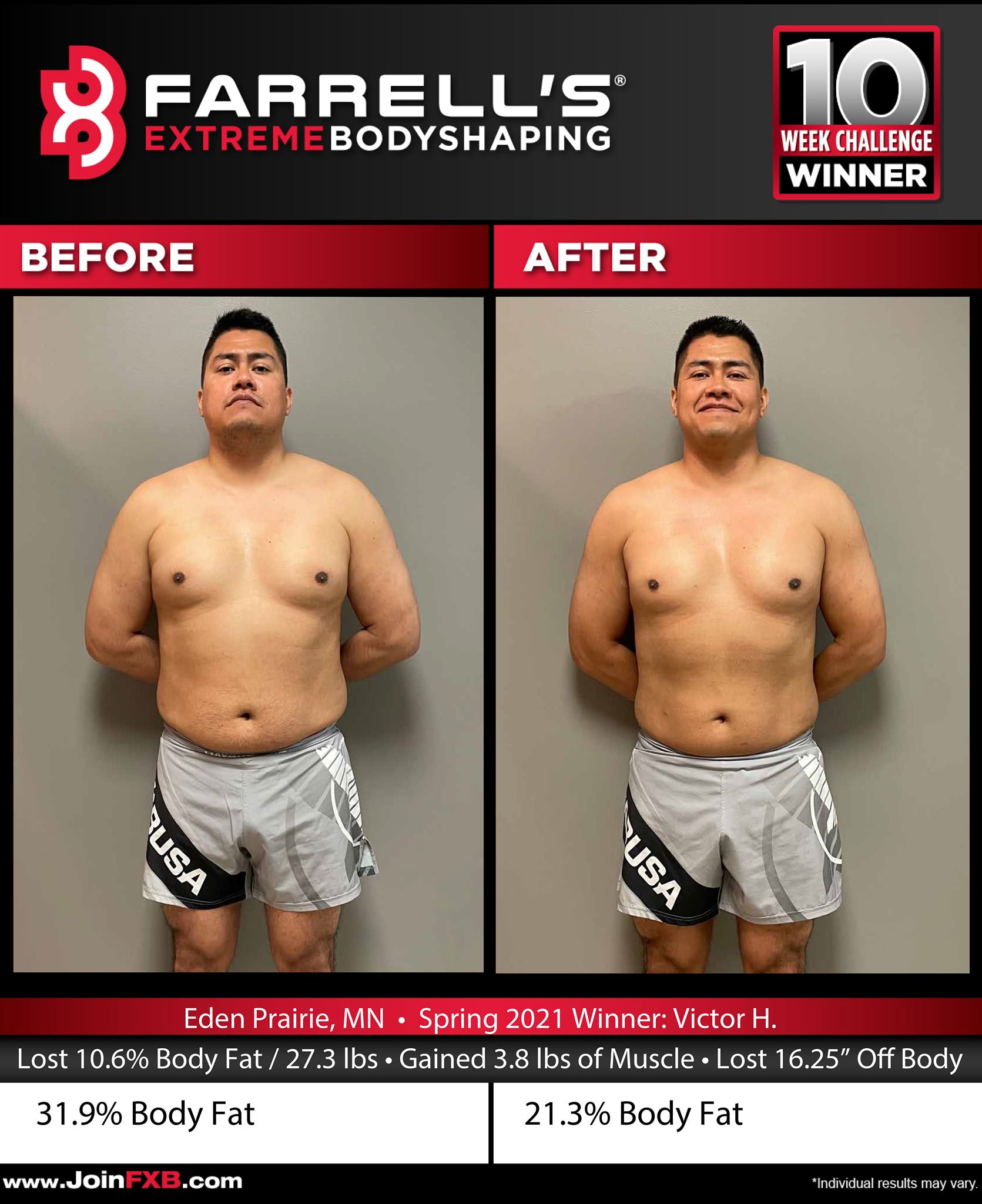 Spring 2021 Winner Victor H.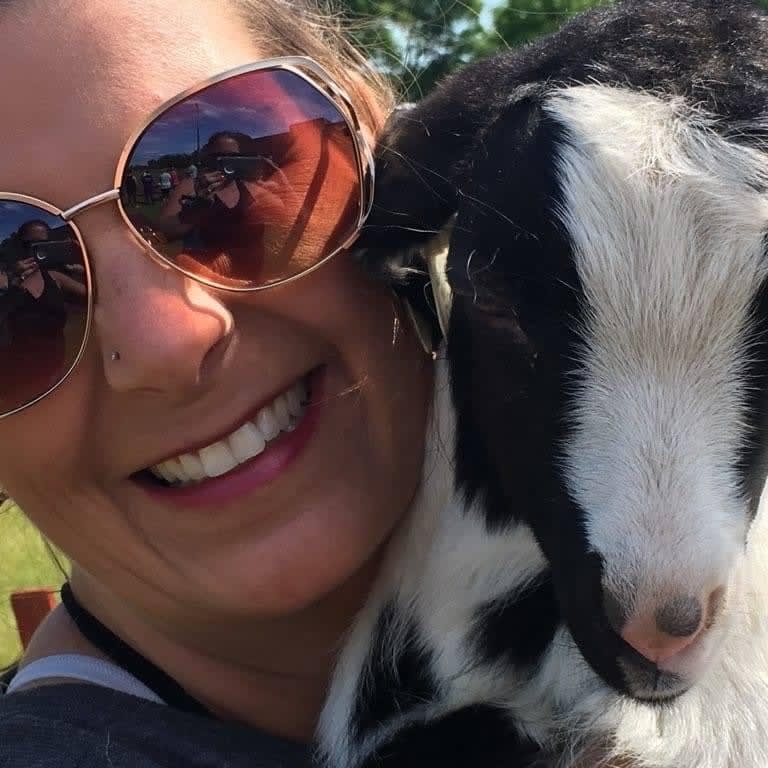 Such a inviting gym and fun class! People of all ages and sizes makes it a comfortable environment for anyone! We have to invest in our health before we are forced to invest in our illnesses!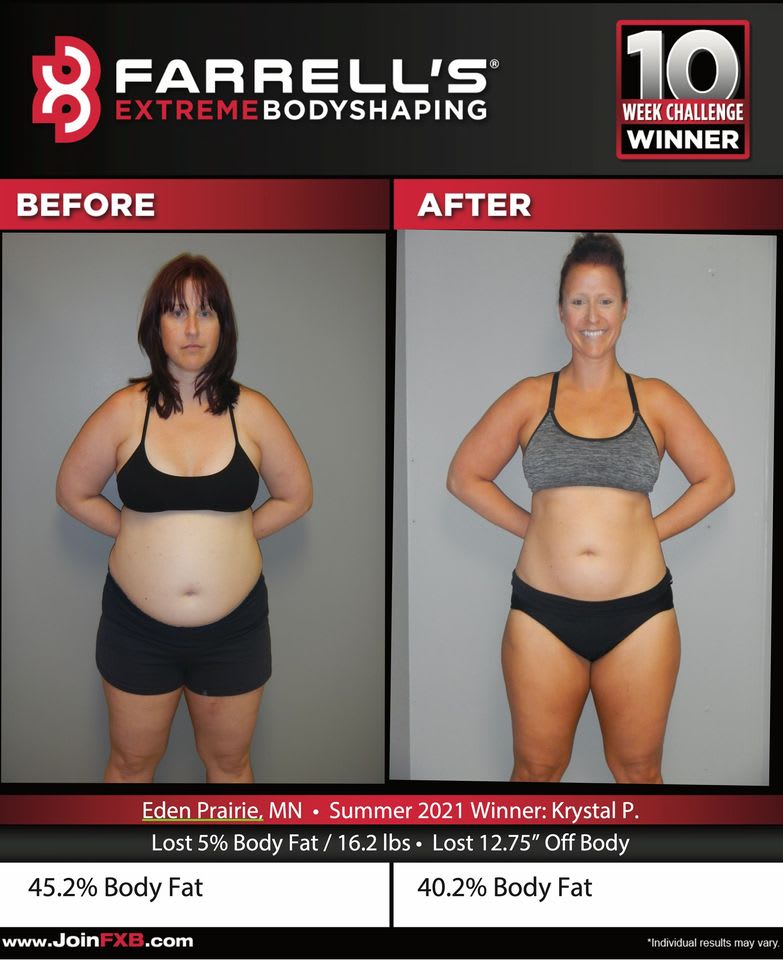 Summer 2021 Winner Krystal P.
There are challenging workouts here for individuals with any level of experience (I started without knowing any kickboxing). Knowledgeable instructors, supportive community, and the resources here are amazing with the in person AND online workouts, nutrition classes, and form and technique videos. It was so easy to try it free for a week before deciding on a membership as well.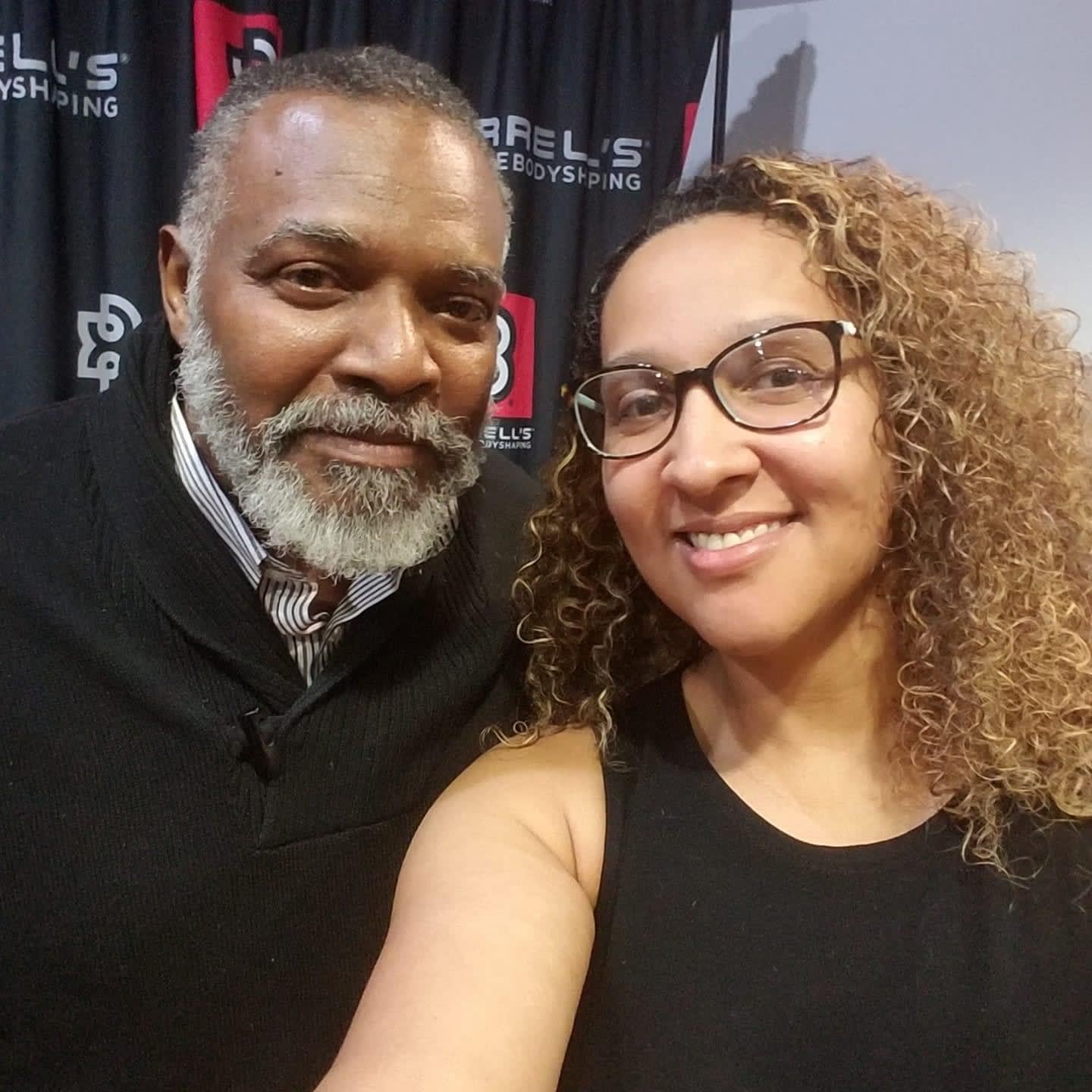 My Farrell's Eden Prairie experience has been life-changing. I've been a member since this location opened and I love the sense community and common goals that we all share. We have a complete judgement-free zone. You workout at your own pace and there are countless members that want to encourage you and help you succeed and push yourself along the way. The program itself is an effective balance of strength and interval cardio training which helps you get and/or sustain great fitness results. If you're looking for a fun, instructor-led, music-filled, group experience that will motivate you to keep fitness in your daily life...this is it!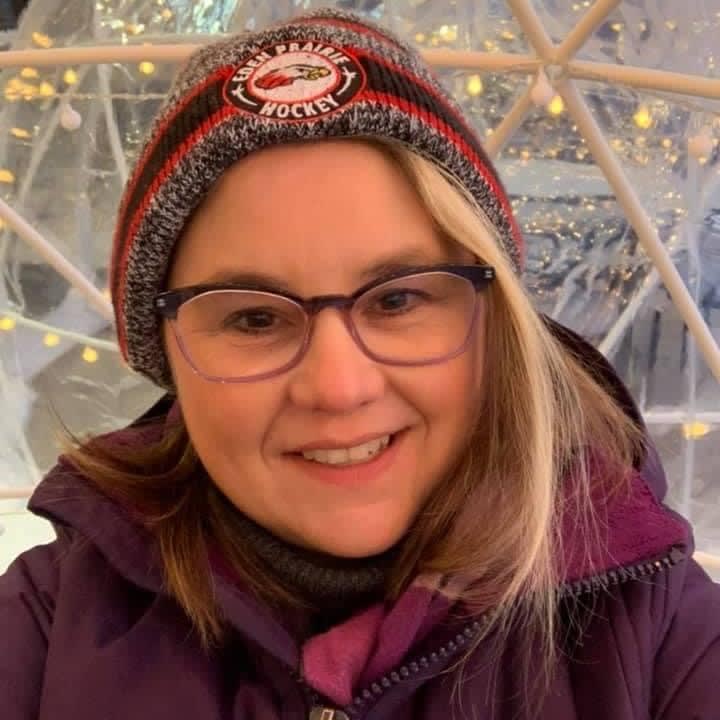 This place has helped me regain myself after stressful life events! The family atmosphere helps keep me on track (accountability anyone?) and I love love love the kickboxing. The strength training is allowing me to ensure I stay healthy and upright into my later years! Love this place. You should come try it out! We'd love to meet you!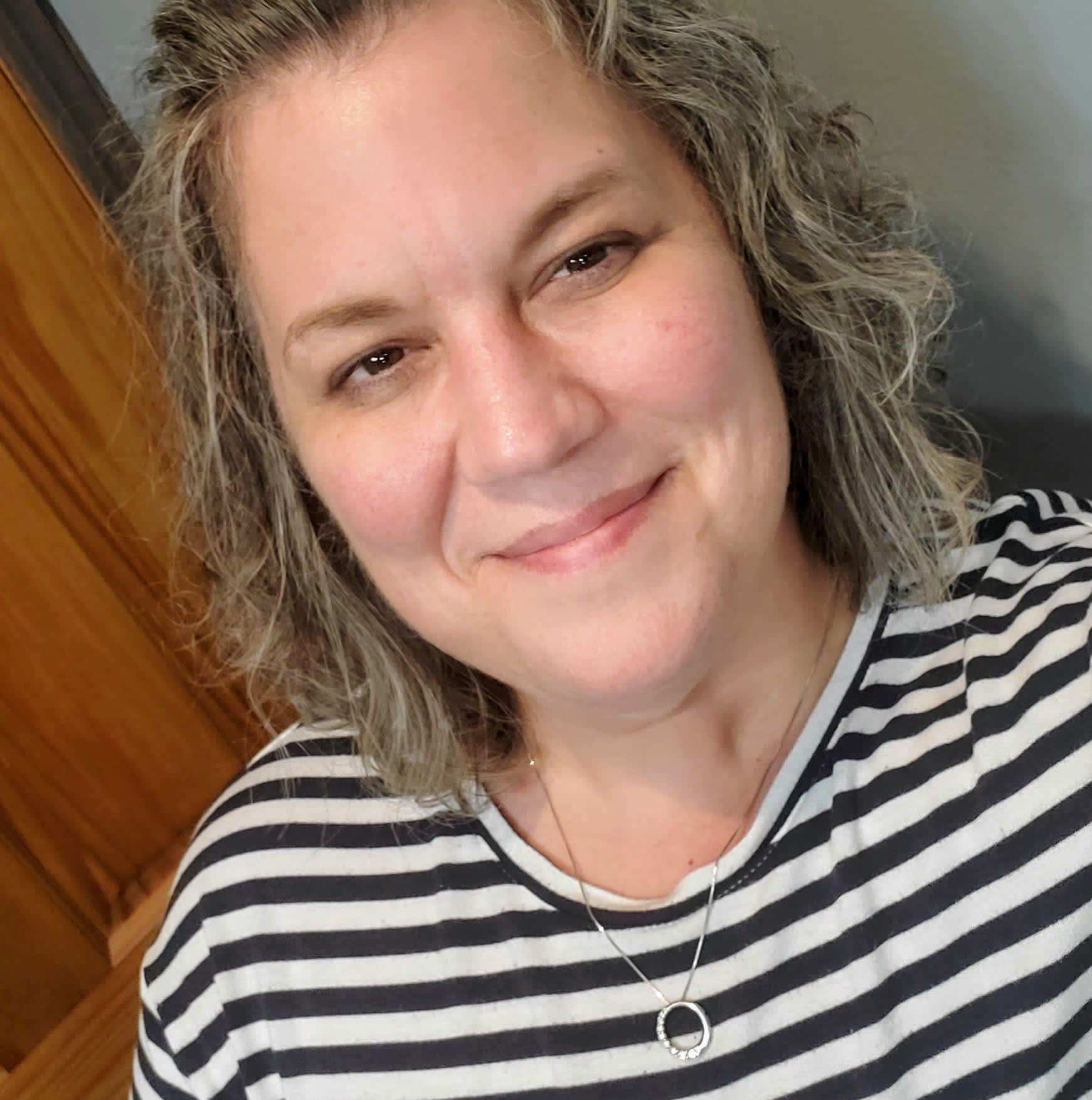 Farrell's Extreme Body Shaping creates a community of very diverse, yet like-minded people working towards the same goals. Get healthy. Get strong. Do hard things...together. The Farrell's family is so supportive! They'll motivate you to do more, and better yet, to believe that you can! Try it. You won't regret it!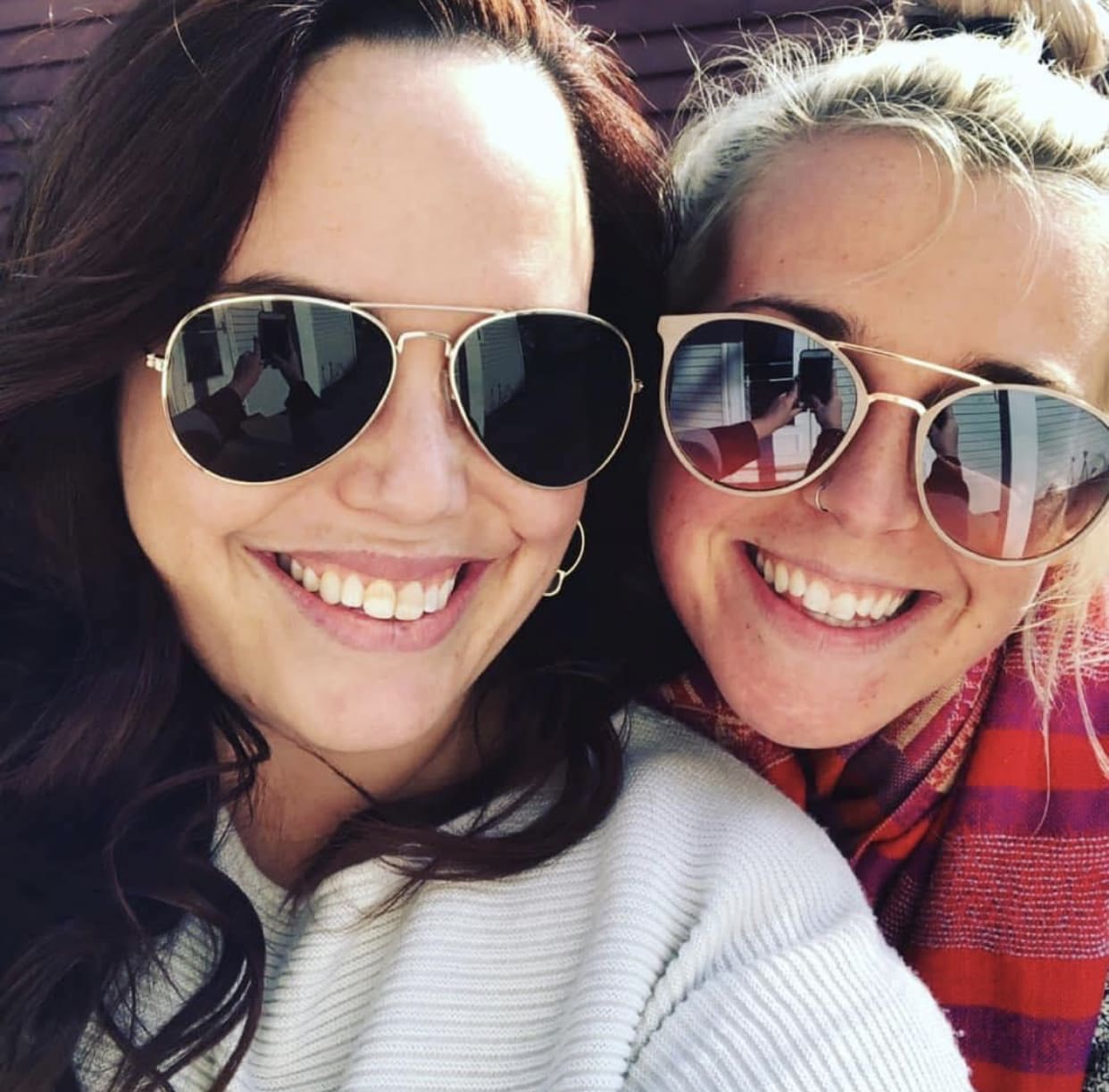 This gym is amazing!! For the first time in my life I am paying for a membership I actually use. The accountability is great, and the instructors are awesome. Highly recommend!
Just completed a 10 week challenge. First time I've ever stayed with a program for that long and seen actual results. Instructors are amazing and take the time to work with you! You get to have fun kickboxing and weightlifting as well as learn about nutrition. It's a great workout!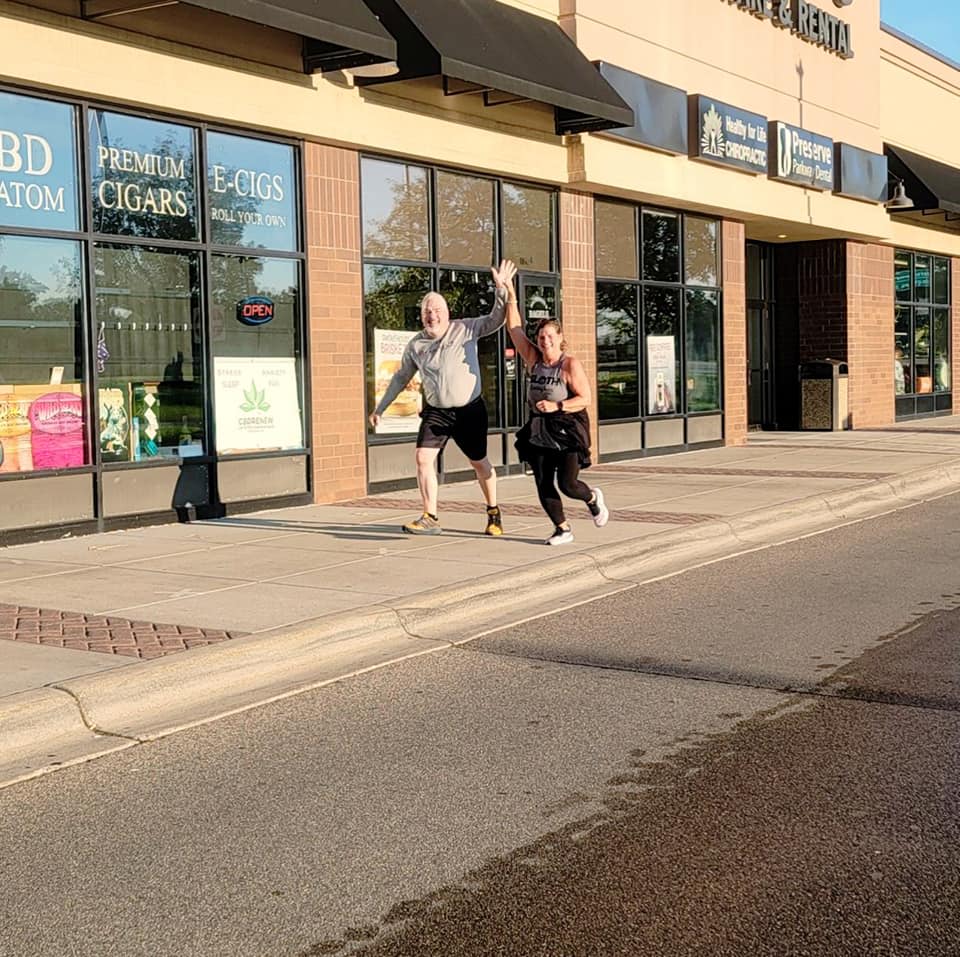 I have never been particularly athletic or fitness oriented, and I am achieving amazing success at FXB! Farrell's teaches you how to exercise safely and effectively, and coaches you in pushing yourself to the level of effort that matches where you are as an individual. And the community here is awesome! Come check it out, you won't be sorry!!!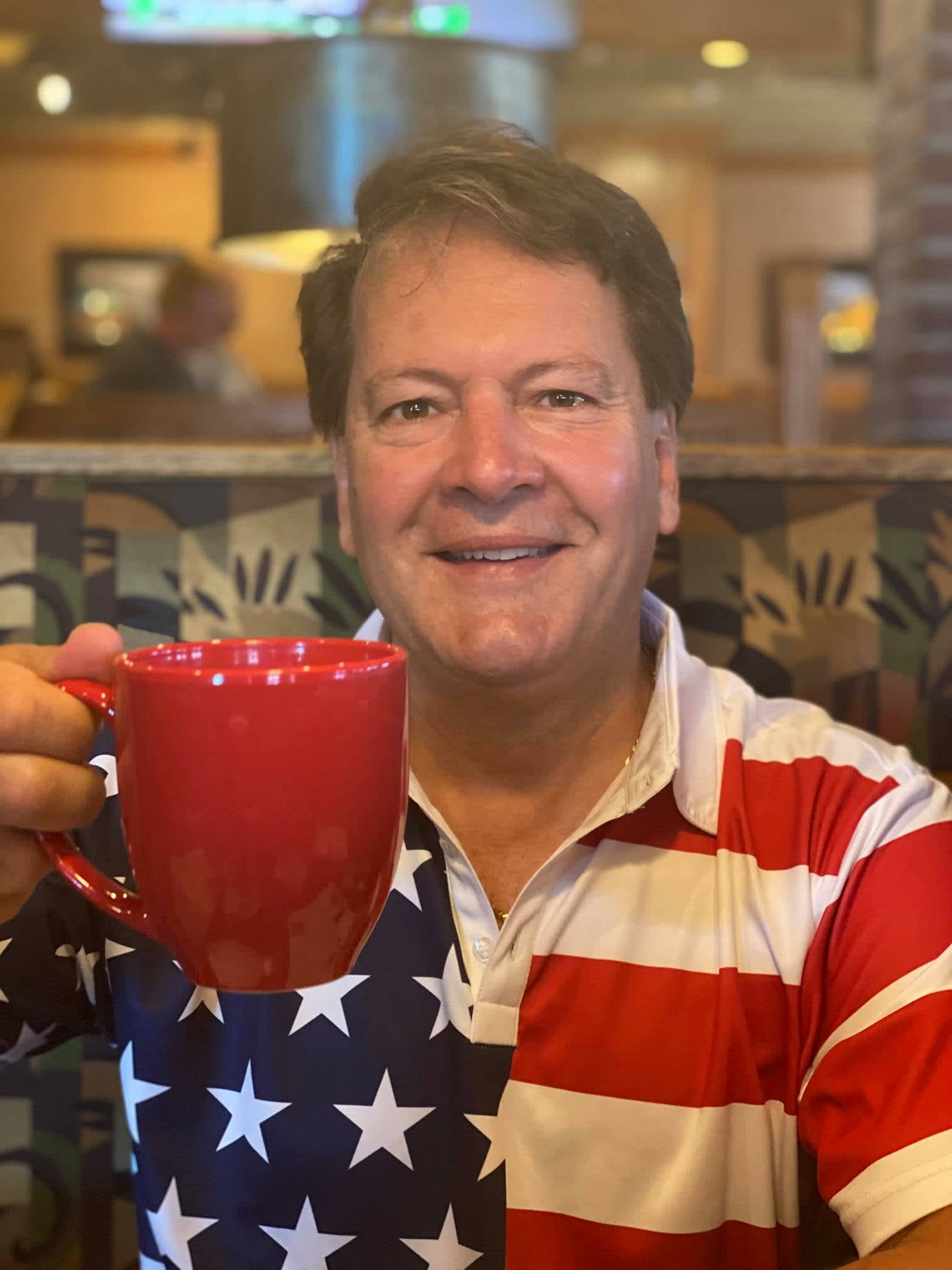 Having gone through a particularly rough patch at work, I looked in the mirror one day and decided I had given myself a physical body I did not want and decided to create the change. I explored gym options, tried a few sample memberships, and fortunately followed a friend into Farrell's eXtreme in Eden Prairie. Farrell's uses stretching, Thai Kick Box (easily learned by anyone in any shape of any age), weight lifting, music, and peer support to motivate its members to show up, work out hard, and, yes, drop the weight and build the muscle we envision in our mind that we would like to have. Strongly recommend!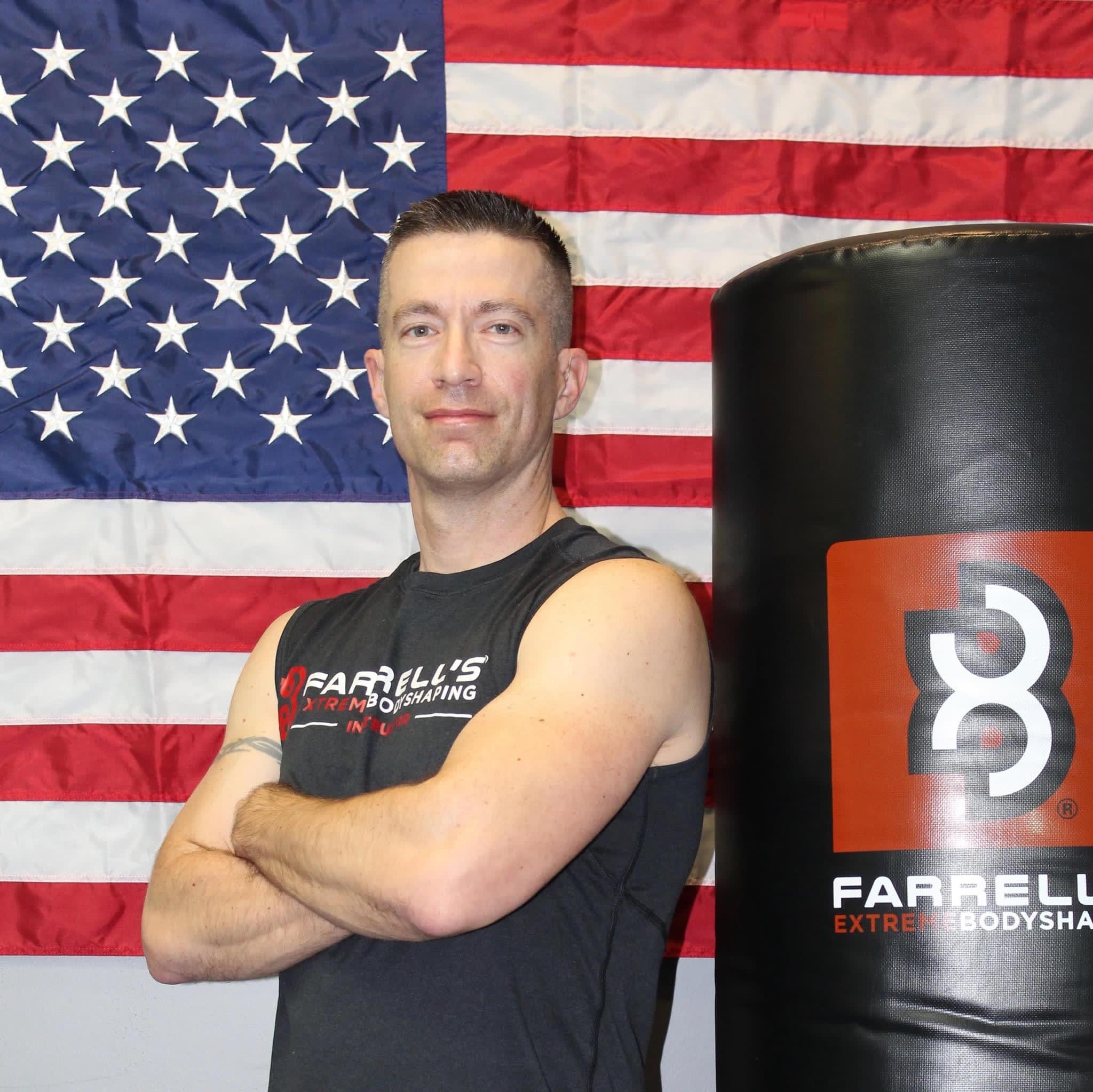 My work travels have taken me to many places and I've been fortunate enough to experience several different Farrell's locations. The positive, up-beat attitude and family-like environment is absolutely the culture in Eden Prairie. Very welcoming and inviting with up-to-date facilities and a very engaged owner and staff. Also, had great workouts!
I absolutely LOVE the FXB EP community. The workouts target both cardio and strength training classes which offer a nice variety and full body workout. The members and staff are wonderful and contribute to making the overall experience so amazing. I highly recommend this gym and the FXB family!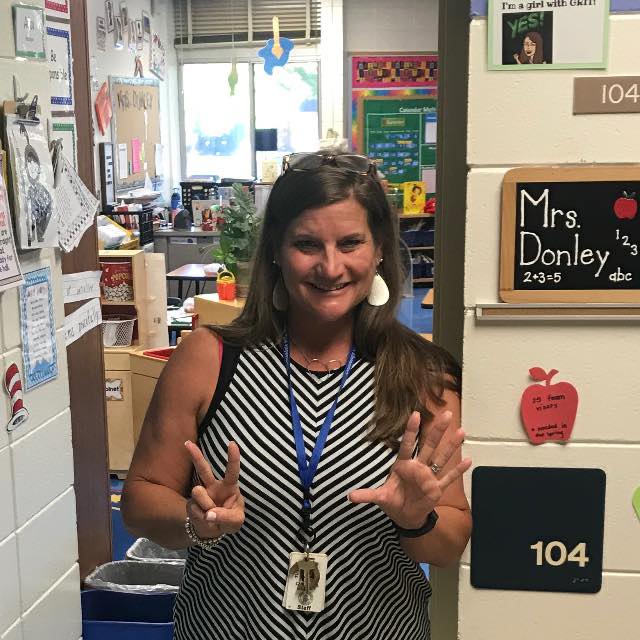 Farrell's is the best place around to jump start your fitness journey. Staff is amazing, supportive, and friendly. The combination of kickboxing, strength training, and nutrition has been the winning trifecta for me!
Kickboxing classes are energizing, sweaty and fun. Best workout, best instructors, best fit fam community, ever!!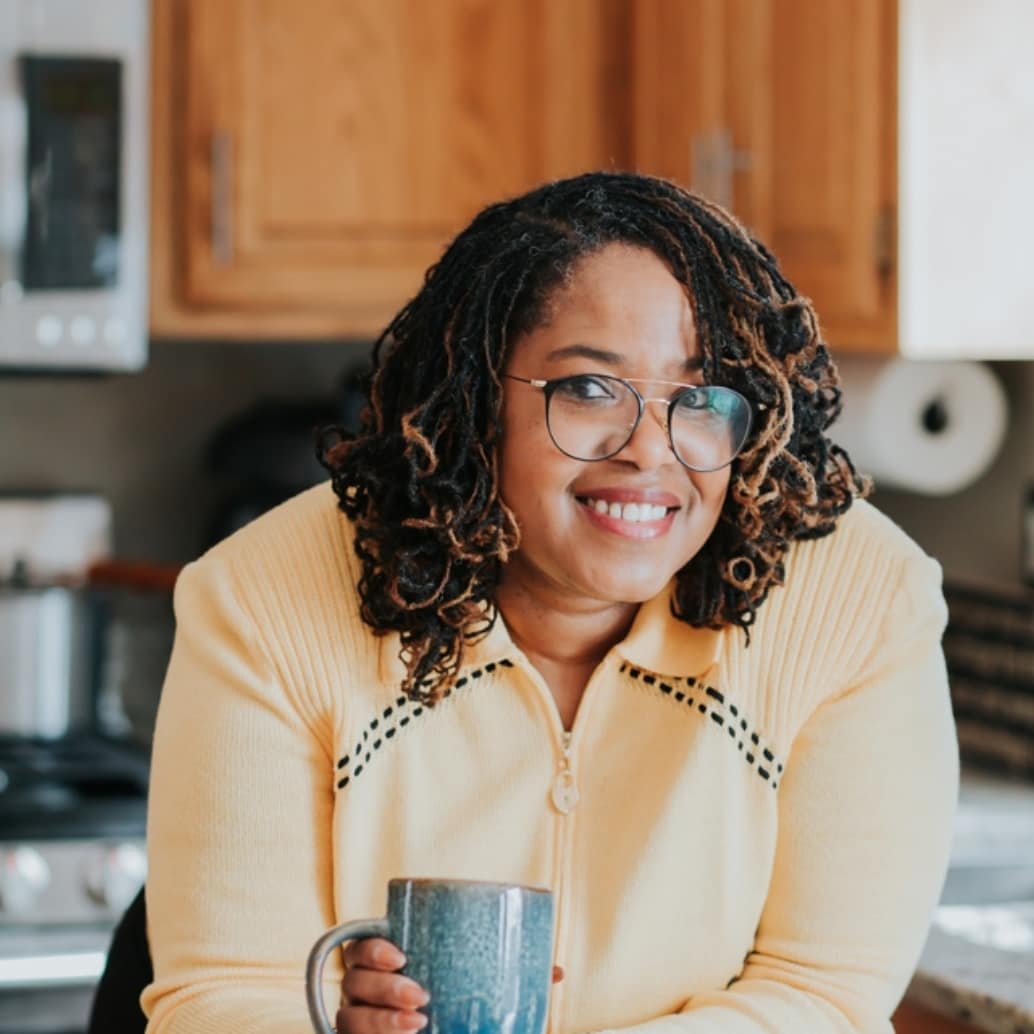 Although I missed a few sessions, this is the first time I stuck with a physical program for this long. I enjoy the kickboxing bit to my surprise I looked forward to the strength days more. The staff is very helpful and as one of the larger people in the room, I felt no judgment...only encouragement. Not an intimidating environment at all.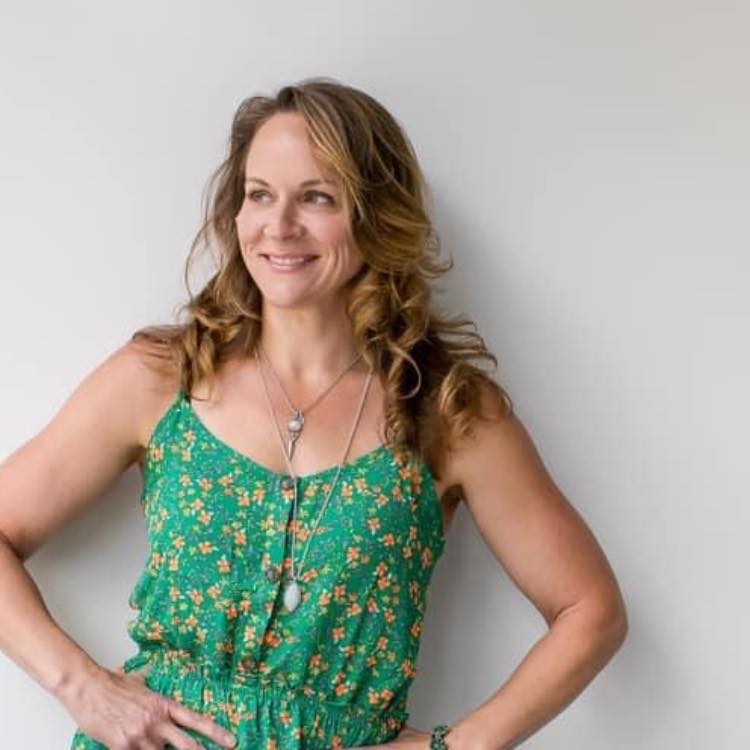 This place is amazing! The kickboxing and strength training gets you in great shape and the community support is huge. The staff cares so much and is always looking for ways to help and keep you engaged. Such a positive experience!