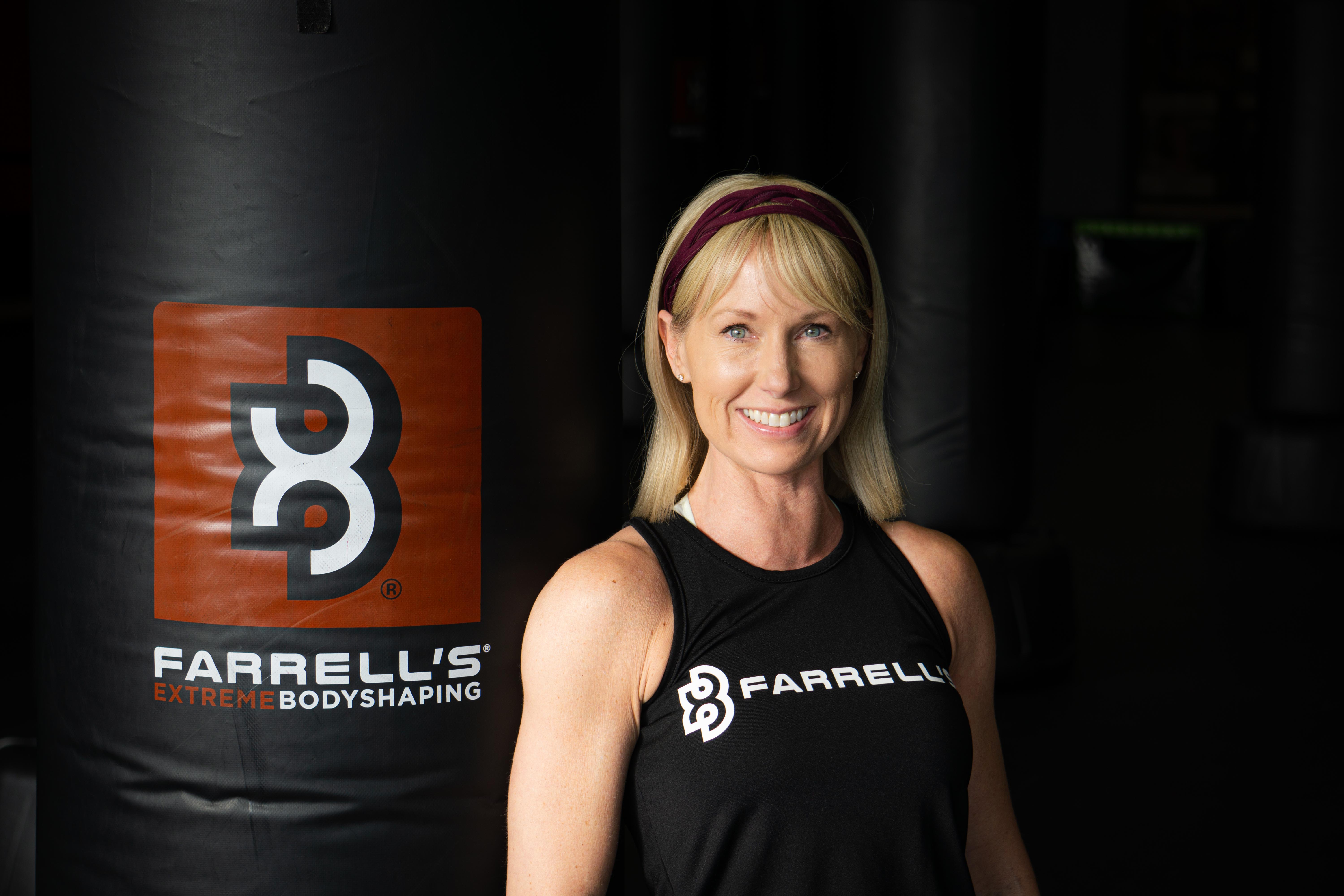 Amy Oblonsky
I have always loved strength training but not necessarily for the right reasons! In high school for Christmas and my birthday I always asked for personal training sessions at Northwest (now Lifetime). I was a TINY teenager! Teased for my small waist, my pencil-like legs, I remember lying on my drivers license...all I wanted was to be 100lbs!! And yes, every adult told me: "Just wait till you're older. You have no idea how lucky you are!" And, for the most part, they were absolutely right! I have been lucky not to have ever used exercise solely as a means to lose weight but the problem was, I never really put any thought into exercise except that I hated my scrawny legs and toothpick arms:)! Now in my 40's, I am so thankful for a good foundation in strength training and proper form...although genetics just did not grant me muscular legs and that's OK:).
Before finding Farrells, I had taken 2 group fitness classes in my entire life. Somewhere along the line I convinced myself that I hated group classes and needed that 1-on-1 guidance and support to really see results and keep improving. Well, COVID hit, gyms closed, finances changed, I was sick of being in the house with my kids;)...and decided to sign up for just the strength training portion of Farrells. It took 1 kickboxing class to change my mind. I was totally hooked. The group classes that I thought I hated..well, they are amazing! This is not a fashion show, not an excuse to chat (like my bookclub). These are people of all ages, sizes and abilities coming together to kick a** and also have a lot of fun doing it.
Teaching here is so much fun. The workouts are constantly changing and fresh. The music is great. The instructors are absolutely incredible and really care about every one who walks in with a goal..whether it's to get off your blood pressure medication or build some muscle on your chicken legs! Welcome to Farrells; I can't wait to meet you!!