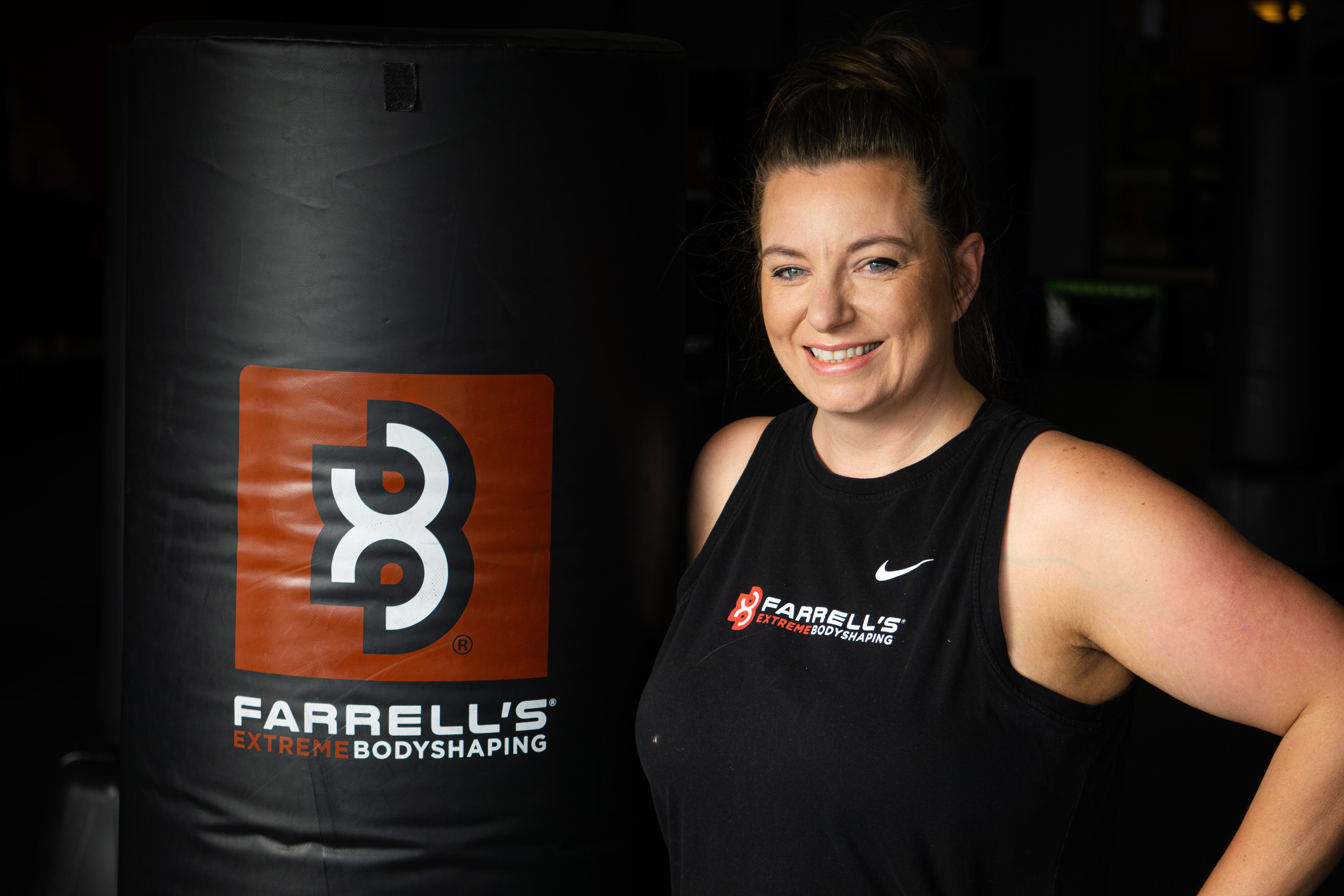 Jolene Situma
I came to Farrell's in Oct 2017 with a friend; we tried out a couple of classes, had so much fun, and we signed up for the Fall 10-week challenge. My "Why" for joining was to get back some mental clarity. When I joined, my middle son was going through cancer treatments and I honestly couldn't talk without jumbled words and could not hold a conversation. I knew I needed something and, to my pleasant surprise, exercise was the answer!
My 10 weeks were hard! I hadn't worked out in over 10 years and had to nap after almost every class for the first 4 weeks! My best friend helped keep me accountable and our motto was "just show up!" Over the next two years, I was finally starting to love how I felt physically and mentally. There were *many* times I would show up without gloves, wraps, water, etc. the Farrell's community supported me through it all!! *insert the #hotmessexpress nickname* I've always been welcomed with a smile and positivity.
I became an instructor in August 2019 with the goal of helping as many members as I could. I know how difficult this journey can be. I help members focus to "just show up" because that is half the battle. I love seeing members progress over time and the success they have in reaching their own goals.
Today, I have mental clarity, I feel strong, I am confident, and I know I am capable of a lot more than I think.